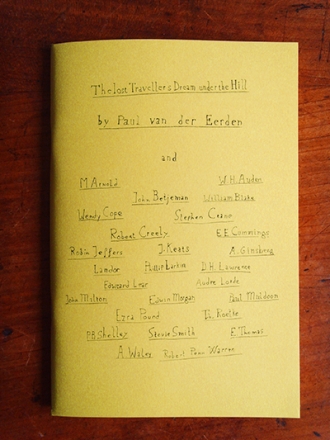 THE LOST TRAVELLER'S DREAM
Drawings and fragments of English poems -
hand-written by memory by the artist.
The title of the book comes from a poem by William Blake.
"In this series, I wrote the texts of the poems
by memory. Sometimes I corrected the words afterwards
and sometimes not. Initially I thought of them as sketches
for drawings. I ended up not making finished drawings,
and I think they are good in themselves! "
> 17 cm x 25 cm
> 68 pages, 33 drawings in black and white
> 200 copies, offset printing
> ISBN 978-2-919289-22-6